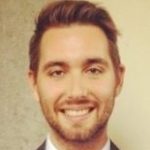 Policy Researcher
at
Politheor
Alberto Rocamora García is a graduate in European Law and Economic Analysis from the College of Europe, where he majored in Economics. He holds bachelor's degrees in Business from the University of Extremadura and in Law from the University Carlos III de Madrid respectively. He also undertook an Erasmus exchange programme in Karl-Franzens-University Graz and an online course taught by Harvard. He is interested in EU affairs with a focus on climate, environment and energy issues. Currently he is a Policy Officer at the European Commission's Directorate-General for Climate Action. He has also gained previous work experience in the private sector and in Spanish public administration.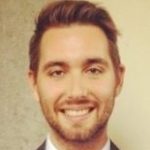 Latest posts by Alberto Rocamora García (see all)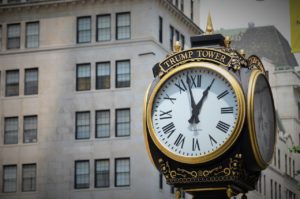 There is more to the US besides the White House
America has always been great – and diverse – with a prominent climate scientific community as well as leading political figures in the fight against climate change, like Al Gore. More recently, initiatives to safeguard climate-related data and make it public through "rebel" government agencies twitter accounts have emerged. This means that there is still a margin for climate compromises aside from the Trump Administration.
That is exactly what we have seen in these weeks after the announcement; with 14 Governors, 14 Attorney Generals, hundreds of mayors and much of the business sector supporting the US' continued involvement in the Paris Agreement. The creation of the United States Climate Alliance – where individual states, led by California, New York and the State of Washington have declared their commitment to the reduction of emissions – together with the involvement of bipartisan political figures such as Michael Bloomberg and Arnold Schwarzenegger shows us that there is much support for climate action at local and state-level.
There is an overwhelming support for the Paris Agreement within the US private sector, including the oil industry, and stakeholders have declared their willingness to continue their compliance. Businesses want certainty and a clear regulatory framework in order to make the right investment decisions and we are already seeing initiatives aiming to internalise carbon costs, mainly through shadow carbon price.
In the energy sector and with current renewables prices (in part thanks to European early action and subsidies), we should not expect an abrupt stop in investments, nor a quick "coal revival".
EU climate championing and the political momentum
The European Union (EU) has exhibited strength and unity with the reaction of President Juncker and the joint declaration right after the US announcement by Germany, Italy and France to continue with 'business as usual'. As the host nation of the Paris Agreement, France is committed to the energy transition. Moreover, its newly elected President. Emmanuel Macron has pledged to set a carbon price floor of 100€ per carbon ton in 2030 (far higher than the current one), to continue the investments in renewables, and to phase out coal plants in 5 years.
These promises would have an impact on the EU as a whole. 26 out of 28 Member States (all but Poland and Greece) have already announced that there will be no new investments in coal plants after 2020. On the contrary, EU-wide consensus in carbon floor price would not be easy.
The EU machinery keeps moving towards a full implementation of its legislative action to reach emission targets, with the approval of the plenary of the European Parliament on their position relating to the Effort Sharing Regulation. The proposal aims to reduce 30% of emissions from the sectors excluded from the EU ETS (namely transport, agriculture, waste and construction) by 2030, and creates a mandate to begin an inter-institutional dialogue with the Council and Commission (a so-called trilogue) to move the legislative process forward.
Meanwhile, the legislative proposals in the Clean Energy Package for all European and the LULUCF proposal (land use, land-use change and forestry) are also on track; the first with a strong focus on the energy transition. However, some dossiers in the package such as the proposal for a Regulation on the Governance of the Energy Union also include important climate-related components.
China is ready to claim leadership
As the US retreats from climate action, another economic powerhouse is keen to step in. China's new economic model is not only about shifting from basic manufacturing to high added-value chain, but also about leading global investment in renewable energy sources and tackling the long-existing problem of pollution and air quality in Chinese urban areas.
China is also about to set up its carbon trading market, joining the group of regions with one in place (amongst them again California and EU ETS). China is aware of its new leading position in fighting climate change, and has not hesitated to showcase this, either at the recent 2nd June EU-China summit where it deliberately focused the debate on climate policy, or by signing a climate agreement with California last month.
The Paris Agreement is here to stay and Donald Trump alone cannot reverse the motion already set in place. Trump´s decision to withdraw the world's second largest carbon emitter from the Paris Agreement has only reinforced the global consensus that the agreement itself is "fit for purpose", as verbalised by European Commissioner Arias Cañete, and "not renegotiable" in the words of Commission President Juncker.
It is time for all the countries to stick together, ratify the agreement and proceed with its implementation. After G7 (where US was isolated in their climate scepticism) and G20 meetings this year, the next 2018 Global Stocktake would be a unique opportunity to show the world (and those Americans committed to climate action) that Paris is more alive than ever and that there is hope for those advocating for action to keep global warming closer to the intended targets.