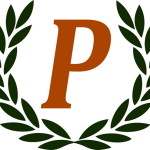 Politheor is a European policy platform that brings together policy analysts in their mutual endeavour to enhance the quality of discussion on relevant policy issues in Europe. Its Advisory and Editorial Board are comprised of experts affiliated with the top education and policy institutions worldwide. The Politheor center also organizes trainings in policy analysis and promotes new generations of policy experts.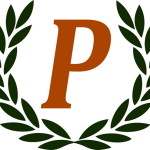 Latest posts by Politheor (see all)
In a new section of Politheor, we will present you different Public Policy schools through interviews with their management. Today we spoke with Annastiina Kallius, Recruitment Coordinator from the Central European University's School of Public Policy.
---
What makes studying at Central European University's School of Public Policy distinctive compared to other public policy schools?
One of the most distinctive features of SPP is its diversity. SPP has over 140 students coming from over 60 countries and seeks to incorporate the diversity of its students into its learning environment. Through SPP's small class sizes (i.e. classes between 16-25 students) students and professors are better able to take advantage of diverse perspectives in a highly interactive and unique learning environment. Diversity, however, is demonstrated not only by the 60+ countries that are represented in the global student body, but also in terms of learning experiences, and the courses we offer. SPP's greatest asset is its diversity.
Within its degree programs, SPP offers many areas of concentration and specialization and a number of different master's programs: 2-year Master of Public Administration (MPA), 1-year MA in Public Policy, and 2-year Erasmus Mundus MAPP mobility program. Diversity is also exhibited in the expertise and research interests of the resident and visiting faculty. The School also houses two policy-focused research centers and the Global Policy Academy making SPP truly a hub of public policy education and research in the heart of Europe.
SPP's motto is Purpose beyond power. What does this mean and what is SPP's mission?
The faculty, staff, and students of SPP share a passion to make change in the world. This is the reason why practical learning components are emphasized in all of our degree programs ranging from internships to the policy labs to the Passion Projects. A very recent example that illustrates how SPP is engaged in real world policy issues is the refugee crisis initiative managed by Kate Coyer, a researcher at the Center for Media, Data and Society (CMDS). Together with colleagues and a group of motivated students, Kate set up a wireless internet hot spot for refugees at the Keleti station transit zone, providing them with the means and opportunity to communicate with families and access critical information. At SPP, however, we take things one step further, and so the initiative did not end there: the WiFi initiative resulted in engaging and thoughtful discussions, and research on the role of communications and internet during humanitarian crises. Indeed, it is a core value at SPP that knowledge should not remain in the academic world.
What is a Passion Project and can you tell me more about some of the projects that have been done so far?
The idea behind the Passion Project is to give students hands-on experience of policymaking with clients outside the academic world during their studies. As the Passion Project takes place over a 14-month period, students gain a deeper understanding about a policy problem and propose policy recommendations and/or other solutions. This type of practical experience is invaluable in today's competitive job market. One example of a Passion Project is the Aleppo Project. In partnership with the Graduate School of Architecture, Planning and Preservation at Columbia University, a team of SPP students contributed to the development of a reconstruction plan for the city of Aleppo. In this project, more than 1,000 Syrian refugees participated in surveys and interviews providing critical data for the project . The Passion Project team created maps of Aleppo in the past, present, and future, and documented narratives on how different social classes from Aleppo experienced the city and their expectations regarding its reconstruction.
Students pursuing the 1-year MA in Public Policy are required to write a 12,000-word thesis in the last term of the academic year. The thesis is a large project of independent research undertaken under the supervision of SPP professors.
What skills or experiences should a student have in order to be admitted to SPP?
Students who come to SPP have a strong desire to bring about positive change for society and take a great interest in public policy issues whether at the local or international level. SPP students have a strong academic background and come from various disciplines.  They demonstrate strong analytical abilities. Students who have some previous work experience and/or community engagement in the form of volunteer work or internships are encouraged to apply to our programs.
What types of scholarships does SPP offer?
All applicants are automatically considered for a scholarship, ranging from 50 to 100% tuition waivers and health insurance to Master's and Master's Excellence Scholarships that cover housing and a living stipend in addition to the full tuition waiver. There are also degree specific financial aid possibilities: the Erasmus Mundus degree is supported by the European Commission, the 1-year MA in Public Policy has a special scholarship for students of Roma origin, while the MPA program has several regional scholarships such as the South Balkans Scholarship as well as a scholarship for students with a background in debate.
What is the most fun aspect about studying at SPP?
Beyond the friends, the classroom dynamic, and the studies, the most fun thing about SPP is definitely its location in downtown Budapest. Budapest is a regional hub of two million people, and there are many different activities and opportunities one can join, from a vibrant slam poetry scene to volunteer opportunities with different communities to different sports teams and societies. Whether you are interested in rugby, fencing, debate, or documentary film, you will surely find your spot in Budapest. Budapest is also home to large offices of several international organizations such as the International Labour Organization, UNHCR, UNICEF, and the UN Food and Agriculture Organization. Indeed, the fact that many of our students end up staying in the capital city after finishing their studies speaks to Budapest's charm and energy.
---
Stay in touch:
Twitter: @SPPCEU
Facebook page: CEU School of Public Policy
General admissions-related inquirie: sppadmissions@ceu.edu
Join also the open facebook page where we will we will be answering admissions-related questions in the months ahead: CEU School of Public Policy & Friends
(Visited 807 times, 2 visits today)