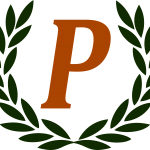 Aida Džanović holds an MA in Political Science from the University of Sarajevo. The title ofher thesis is"European migration policy and the position of migrant workers from the Third world countries in the EU (case: BiH workers in Slovenia)". Aida works as a researcher and a collaborator on many international and regional projects. She is an author of many research articles published in BiH and Serbia. Aida has organized and presented on many international conferences, took part in international seminars and summer schools. Focus of her research is the European migration policy from the viewpoint of the theory of biopolitics.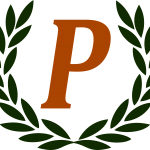 Latest posts by Aida Džanović (see all)
Kako nazvati predizborno šarenilo od plakata i glasila razasutih po Bosni i Hercegovini? Kako opisati terensku demokratiju, pusto ispražnjenu od svakog sadržaja, napose od političkog? Kako dati ozbiljan, analitičan pregled programa političkih stranaka, kada su njihove sadržaje zasenila lica, stara i nova 'pamflet naslovnica'? Nema tu oduševljenja. Suzbijeno. Isto se gradivo potvrđuje godinama. Kao lošim đacima. Želja za moć neprekidno pronalazi oblike prikladne njenom konstantnom (samo)potvrđivanju. Izbor tih oblika slovi za slobodan a zapravo tek je igra u cikličnom kruženju želje. Želje za moći. Obnavljanje te želje i njeno četvorogodišnje materijalizovanje kroz izborne rezultate, večno je vraćanje na isto.
Koga i šta birati? Izbor je sužen. Stešnjen. Zbijen. Najbučniji su, nekako, etno-nacionalni redovi. Masa gusta, ne i kritična. Pastoralni modalitet moći u tim redovima dolazi do punog izražaja. Prvo moć nad stadom, a potom nad zemljom. Kakva tehnologija moći – šačica se pastira bavi većinom ljudi.
Opozicija? Ima je. Samo da je u praksi oživeti tu drugačiju platformu koju nudi. Uklješteni smo između viška demagogije i ispražnjenosti od ideologije. O višku je suvišno govoriti. Prekardašilo. Od rata pa naovamo. A opet, bez ideologije demokratija je tanka i meri se politikom 'održavanja zoološkog vrta'[1] (međusobnom borbom oko interesa[2]). Takva njena potvrda, pa još i kroz opoziciju, bila bi izlišna. Zato valjda, i jeste, opozicija.
Politički lideri? Pretenciozno. Krhko li je ovakvo liderstvo. Glavom i bradom gotovo isti ljudi koji od politike, već godinama, dobro žive[3]. Posebna, od sveta i života otuđena politička kasta. Zatvoren krug. Imućnih. Vladajućih. Pa još i legitimnih.
Politički programi? Nejasni, za zemlju u kakvoj živimo, prilično nerealni. Slogani – jedan od drugog groteskniji. Jeftini. Razulareni. Neobuzdani. Nezreli. Vrlo slikoviti. Tu i tamo egokratski profili. Boje ja(r)ko izražene. Boje govore. Po bojama se raspoznaje.
Političke debate? Mrtvuljave, blede, slabih argumenata, bez vizija, konkretnih i realnih ciljeva. Završnice kampanja na trgovima, pijacama, vozilima javnog prevoza, poštanskim sandučetima, e-mailovima, uličnim svetiljkama, semaforima, autobuskim stajalištima, brisačima od automobila .. Usiljena i grčevita borba. Da se (iz)glasa. Na dan odluke. Svetla budućnost. Na dohvat je ruke. 13.oktobra. Ujutru.
A birač? I zaboravljena i zaboravna figura. Uglavnom zaboravljena od onih koje bira. I uglavnom zaboravna jer ih opet bira. Dok životari. Od izbora do izbora.
I dok pratim usiljenost, razmetljivost i bahatost ovogodišnje predizborne priče, razmišljam, u svemu tome, o Theodor Adornu. Na jednom mestu je zabeležio da jedina prava konkretizacija zrelosti zapravo leži u protestu i pobuni. I da svako, ko želi nešto da menja, to može i učiniti pošto sopstvenu nemoć pretvori u aktivni deo svog mišljenja, ili pak svog delovanja.
Zato uvek i svagda može da se bira.
Izaći na izbore.
Ili se setiti neke lepo opevane strofe, poput one dve iz Balaševićevog Odlazećeg cirkusa:
… Laku noć dame i gospodo,
eto i ova predstava je završena
nadam se da ste uživali u njoj
bilo je zadovoljstvo glupirati se
za vas sve ove godine.
Nadam se da ćemo se još videti
u nekom drugom gradu
na nekoj drugoj predstavi
u nekom drugom cirkusu …
U Sarajevu, 10.10.2014.
Dan pred izbornu tišinu.
---
[1] Sintagma preuzeta od teoretičara Benjamina Barbera.
[2] Za Bosnu i Hercegovinu: međusobna borba oko i isključivo nacionalnih interesa.
[3] Uz uspešno regrutovanje podmlatka.