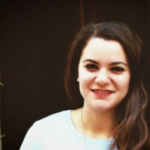 Policy Researcher
at
Politheor: European Policy Network
Veronique is a recently Master's graduate in EU Law at Leiden University, Netherlands, with a thesis in Competition Law and specific research on EU migration law and its current crisis. Veronique obtained her Bachelor's degree in Political Science and International Relations from Università degli Studi Roma Tre in Rome, with a thesis on the Responsibility to Protect and its failure to be truly effective in humanitarian crisis. Currently, she is a legal assistant in national Tax and Compliance law in Rome. She is interested in European law and governance, politics and international relations. In her free time, she enjoys travelling, reading, and listening to music.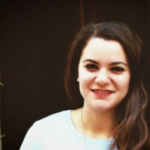 Latest posts by Veronique Cimina (see all)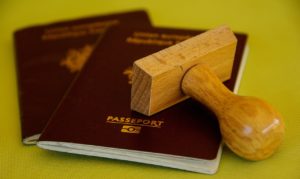 In November 2013, the Maltese Government approved the "Individual Investor Programme (IPP)" scheme aimed at bringing cash and investments in the country. This, in itself, is nothing extraordinary. However, the issue becomes more interesting once we start looking more into the details of the scheme. The law enables investors to buy a Maltese passport and therefore obtain EU citizenship.
The amendment passed in 2013 to chapter 188 of the Maltese Citizenship Act together with an enactment of Legal Notice in 2014, legally grants EU citizenship to foreign investors through the Individual Investor Programme. In order to be considered eligible for such programme, the foreign investor needs to have a clean criminal record and good health. There are no language requirements. The main condition is a significant financial contribution of €650.000 which must be deposited to the Maltese government within four months from approval. Spouse and dependents' amount vary between 25.000 and 50.000€ each. Applicants must also commit to reside for at least 5 years on the Island after having purchased a property for a minimum sum of €350.000 or providing a minimum rent of €16.000 annum. A minimum investment of at least €150.000 in approved financial instruments (such as bonds, stocks etc.) is required. Having followed these requisites, the applicant is granted an e-residence card. Once all obligations provided under the Malta Individual Investor Programme are fulfilled and the applicant has taken an Oath of Allegiance, the Government issues a Certificate of Naturalisation and a Maltese Passport. Should the applicant not yet obtained Maltese residency, the minimum amount of time needed to gain European citizenship by investment is 12 months, although the investor may also live abroad during this period of time. In case residency requirements have already been met, EU citizenship can be obtained "in as little as six months".
Initially, the initial Individual Investor Programme's approval in 2013 provided for investors to immediately obtain EU citizenship (thus with no residential requirement). As a consequence, nationalist MEP Roberta Metsola submitted a Parliamentary request to the European Commission: the MEP sought for specific clarifications on the validity of such measure with reference to the European treaties and the spirit of what it means to be a European citizen. The European Parliament voted a resolution condemning the scheme and affirming that EU citizenship should not be up for sale at any price. Moreover, it urged Malta to bring the citizenship scheme in line with EU values. The European Commission, instead, declared that it had no power to stop Malta, or any other EU Member State, from selling EU citizenship. Declaration 2 annexed to the Treaty of Maastricht states that "the question whether an individual possesses the nationality of a Member State shall be settled solely by reference to the national law of the Member State concerned". In several cases on the issue the Court of Justice of the European Union (CJEU) has confirmed such provision. On the other hand, the same CJEU has also asserted the relevance of EU law with regards to the exercise of Member States' competence when granting national citizenship in specific cases.
Most likely to calm rough waters, on January 29th 2014, the Maltese government provided the European Commission with specific amendments declaring that no certificate of naturalisation would be issued unless the applicant provided proof of a residence period of at least 12 months, notwithstanding that the applicant is not required to spend 365 days on the island. The entire process is still on-going and up till November 2016 more than 800 'investors' and families have become EU citizens. Is legal basis enough to overcome the privilege of being an EU national?  From a legal aspect that abides, but from an overall perspective there is more to it than meets the eye.
The sale of EU citizenship to foreign investors clearly undermines the value of being a European citizen. Most of the applicants do not speak the country's language and do not share EU ideals and principles. The only requirement is for them to invest, buy properties and only formally reside in the country. One of the fundamental values of the European Union is democracy: is it democratic for some Member States not to grant citizenship to foreigners' children, born and raised in their own same country, while others sell citizenship in exchange of money and investments?
The main point is another: Malta is not infringing EU law at all. At the moment, where safety and defence are an actual serious issue, I firmly believe the EU should not leave such competence to Member States. Instead, it should exercise exclusive power in defining citizenship requirements. If money and investments are the shiny face of the coin, the other face might also involve money laundering and corruption. Regulations and directives on anti-corruption practices are then useless if the EU grants Member States the power to sell citizenship.
Although populist parties throughout Europe try convincing us that being part of the EU is the worst thing that could happen to us, I believe that, in a world made of discrimination and violence, being European is a privilege that has been offered to us. Selling citizenship creates economy and first class citizens: the rich can buy anything. The rest can only stare at a Union full of contradictions and disparities. I am sure this is not what the European Union's founders intended when agreeing on such an idealistic project. Is it failing? Well, this is mostly up to us. The moment we close our mouths and ears we are consenting to this. In the meantime, we are letting politicians sell our European values for money. Is this what really counts?