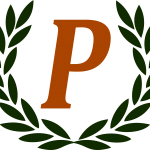 Nicolás Torres has more than six years of experience in the nonprofit sector, particularly in activities related to labor unions, social and legal empowerment of vulnerable workers, and community development. Nicolás is a lawyer and graduated with high distinction from the Pontifical Catholic University of Chile, and also earned a master in Public Policy from the Central European University in Hungary. While studying at the Law School he worked as a monitor at the Center of Labor Studies Alberto Hurtado, a nonprofit organization dependent on the Konrad Adenauer Foundation, training union and social leaders in labor law, leadership, and communication skills. After graduating from Law School, Nicolás worked as a lawyer in Ernst & Young Chile, rendering consultancy services in labor law, employment taxes, social security and immigration. Before starting his masters' studies in Hungary, he contributed as a labor law professor at the Institute of Popular Education and Training in Santiago, working with vulnerable workers in order to improve their employment conditions and self-empowerment. During his professional career, Nicolás focused on labor studies, vulnerable workers employment conditions, and the effects of labor unions and collective bargaining on income distribution and poverty.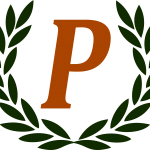 Latest posts by Nicolás Torres Vieira (see all)
A couple of days ago a friend from my fellowship asked me "Is it true that Universities in Chile will be tuition-free and funded by corporate taxes?" Well, to be honest I have never put it in that way, but yes, the answer to my friend's question is that it is true.
Author: Nicolás Torres Vieira
---
Chilean universities will gradually become tuition-free, starting in 2016 with the poorest deciles and so on. And how will this huge reform be funded? The government of president Michelle Bachelet, who has the majority in both chambers of the parliament, passed a tax reform which, once in place, will collect about 8.2 billion dollars annually. The tax reform increases corporate taxes and corrects different loopholes in Chilean legislation.
It is important to bear in mind that this reform of the higher education system is part of an ambitious education reform which combines the re-centralization of public education, the end of selection in school admission processes and the end of profit with public funds.
Even more, the educational reform is part of an even more ambitious pack of reforms: taxes, labor law, electoral system, common law spouses regulation and a new constitution. Bachelet's government program is meant to transform the Chilean society, and it was presented that way to the people during the campaign. It seems she and the coalition that supports her, want to get rid off the deep Neoliberal system implemented during the dictatorship of Pinochet (1973-1990) and administered by the democratic governments afterwards.
Now, Bachelet's educational reform has faced sharp criticism. First, it was said that increasing taxes will prevent the dynamism of the economy and future investments. Well, even after the tax reform Chile has one of the lowest tax revenues as share of the GDP of the OECD countries (Chile is a member since 2010). In addition, Bachelet's tax reform received strong support from the International Monetary Fund as it will be a strong tool to fight inequality. In this point Chile also holds the title of one of the most unequal countries of OECD.
Secondly, many critics focused on the idea of having universal gratuity, including all members of society. Even intellectuals from the center-left coalition have argued that granting free education for the top ten per cent of the population is extremely regressive as a social policy. Why should fiscal money go to the pockets of millionaires? Well, this educational reform is addressing another huge social problem in Chile besides inequality: classism, and the manner to fight classism is facilitating social integration.
If for instance the top ten per cent of the population should have to pay for their university tuition while the rest of the population could access the free state-funded education, this would lead to universities for the rich (paid) and universities for the poor (free). Hence, the elites would continue to separate from the rest. A system as described above already exists for primary and secondary education, with private (and very expensive) schools where the majority of the CEOs and board members of the biggest Chilean companies and politicians studied.
On the other hand, free state-funded education to everybody also brings back a conception of a society of rights rather than a society of consumption. If education is to be considered a fundamental right, then the state must guarantee its access to every single member of the community.
Finally, in a country with a GDP per capita of USD 22,000 where around 50% of workers earn less than USD 700 monthly, it is mandatory to take action on this matter and it seems that this reform is a long term investment that Chile is making on its own people.