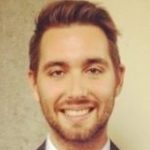 Policy Researcher
at
Politheor
Alberto Rocamora García is a graduate in European Law and Economic Analysis from the College of Europe, where he majored in Economics. He holds bachelor's degrees in Business from the University of Extremadura and in Law from the University Carlos III de Madrid respectively. He also undertook an Erasmus exchange programme in Karl-Franzens-University Graz and an online course taught by Harvard. He is interested in EU affairs with a focus on climate, environment and energy issues. Currently he is a Policy Officer at the European Commission's Directorate-General for Climate Action. He has also gained previous work experience in the private sector and in Spanish public administration.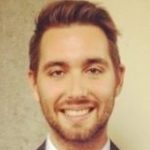 Latest posts by Alberto Rocamora García (see all)
The eucalyptus – one of the most extended species in warm climate areas – is recently under the spotlight after a tough summer -and autumn- for firefighters in Southern Europe, especially in Portugal, since the tree species is considered to be more fire-prone. Is it time to replace them with local species, or to improve forest management in keeping the current plant masses?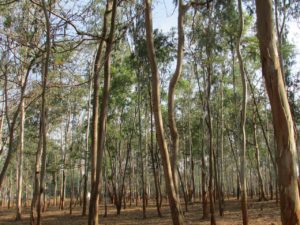 Forest areas and vegetation, in general, are natural carbon sinks, as plants absorb CO2 as part of the photosynthesis. In this process, forests are estimated to absorb more than 10 percent of the European Union's emissions – according to with the European Commission – and around 30 percent of global carbon emissions following NASA's latest estimations. In a global effort to reduce carbon concentration, forestry is expected to play a major role as it may be the only way to achieve a balance "between anthropogenic emissions by sources and removals by sinks of greenhouse gases in the second half of this century" as Paris Agreement states.
In a global effort to reduce carbon concentration, forestry is expected to play a major role as it may be the only way to achieve a balance "between anthropogenic emissions by sources and removals by sinks of greenhouse gases in the second half of this century" as Paris Agreement states.
Human actions with regards to forest masses are what we call forest management. Humans have been logging, planting and replanting for different purposes for centuries, but it is now, due to current efforts to offset emissions, where it acquires relevance for climate policy. An adequate forest management can increase carbon sequestration and reduce erosion and desertification, which ultimately also have an impact on climate change.
The "Gasoline Trees"
Historically, forest management has not been driven by environmental rationale, but economic one; leading to the substitution of native species for more profitable ones, such as eucalyptus. While eucalyptus is only native to Oceania, ever since the James Cook expedition at the end of XVIII century, it has been expanded to other warm areas such as California or Mediterranean countries, thanks to its fast growth rate and uses like the extraction of pulpwood for paper production or as biomass.
On the contrary, eucalyptus prevents other species to grow, destroys local habitats by impeding sunlight to reach the soil and spreading allelopathic oils. Particularly, eucalyptuses are easily inflammable, receiving lately the nickname of "Gasoline Trees".
This problem got to the Portuguese Parliament, where a potential ban on eucalyptus plantations have been discussed. Eucalyptus plantations currently cover around a quarter of the Portuguese forest areas and 7% of the country. The discussions on the socialist government proposal (supported by left, post-communists and two ecologist MPs) were shaken by one of the worst summers in terms of forest fires, with a record of 36 deaths only in fires in October to add to the more than 60 occurred during the month of July.
Portugal honeymoon with Eucalyptus seems over
While the government aims to find new eucalyptus plantations in the absence of mitigation plans, an agreement was reached in July with conservative opposition conditioning new plantations to the authorization of the public Institute for Nature Conservation and Forests. The Portuguese paper industry lobby, CELPA (Association of Paper Industry), has been prompt to react, defending the role of the industry in the reforestation and rural economy, while criticising the reform project and claiming forest mismanagement as the cause of the fires.
To improve the management of eucalyptus populated forests, more resources would be required to remove dry branches and leaves and to clean firewalls to stop wildfires, especially around populated areas.
In Spain, the debate is also open, with many trees planted in western areas during the first half of the XX century. Early this year, the regional government of Galicia (north-west area with high presence of eucalyptus) has issued a decree forbidding new plantations in a substantial part of its territory. Spanish legal regime preludes eucalyptus to be placed in less than six meters from other plantations. In California, environmental NGO Sierra Club opts to begin with a similar regulatory framework to protect inhabited areas, but it is not supportive of a quick clear removal of all eucalyptus trees.
What's Next?
A general removal may be troublesome for ecosystems to regenerate and for rural communities' economies. However, there seems to be a general agreement: if we want to stop wildfires to affect residential areas, forest masses in general and carbon concentration ultimately, a more stringent regulation is needed.
Instead of the "Spanish approach", keeping the distance between eucalyptus and other species, seems to reduce the fire risk. This limitation, together with an adequate forest management, where firewalls development and maintenance are vital, constitutes a proportionate first step to control fire spread.
A policy regime for eucalyptus is emerging: in most of the cases, there are new plans under the regulatory frameworks to hinder planting of eucalyptus trees, but technical criteria or realistic solutions are not often attended to. And now that the public opinion is starting to be aware of this problematic matter, effective communication of these forest management measures are just as important.
---
(Disclaimer: This article does not represent the views of the Commission.)