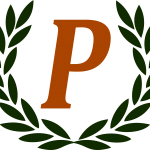 Aida Džanović holds an MA in Political Science from the University of Sarajevo. The title ofher thesis is"European migration policy and the position of migrant workers from the Third world countries in the EU (case: BiH workers in Slovenia)". Aida works as a researcher and a collaborator on many international and regional projects. She is an author of many research articles published in BiH and Serbia. Aida has organized and presented on many international conferences, took part in international seminars and summer schools. Focus of her research is the European migration policy from the viewpoint of the theory of biopolitics.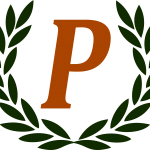 Latest posts by Aida Džanović (see all)
Na Fakultetu političkih nauka u Sarajevu, jedna omanja grupa studenata 'okuražila' se da kroz program edukacije i obuke pokrene studentski časopis i web platformu. Program za cilj ima da studentima sarajevskog univerziteta obezbedi prostor gde studenti 'mogu slobodno da pišu, i da imaju neki vid prakse' (parafraziram jednog od organizatora ovog programa). Program se sastoji od nekoliko modula, a prvi, na kojem se pozvana da učestvujem kao predavač jeste edukacija buduće redakcije ovog časopisa, a sa svrhom promicanja kritičkog duha i slobode izražavanja. Molba organizatora bila je da se u svom izlaganju usmerim na temu društvenih pokreta i medija te studentima približim teorijsko i praktično iskustvo istih. Međutim, rado bih da izostavim prvih 15 minuta i upoznavanja i uvodnog izlaganja. Shvatili smo zadatak. I ja i kandidati. Uz teze u power point prezentaciji prošli smo kroz temu – i u teorijskom i u empirijskom smislu. A onda, nakon konstatacija i diskusije, otvorili smo posve drugu temu: temu studentskog standarda, studiranja, pozicije studenata u sistemu visokog obrazovanja, bolonjskog procesa. Ta mala, 'misleća banda', od svega devet kandidata i kandidatkinja vratila je toga dana akademiji čast, mesto i ulogu u sistemu visokog obrazovanja. Govoreći filosofskim, politološkim, komunikološkim, pedagoškim, farmaceutskim, medicinskim vokabularom, 'srušili' su podelu na prirodnjake i društvenjake (jer program okuplja studente svih fakulteta sarajevskog univerziteta), 'srušili' su ideologiju brojnosti i kvantiteta koja je postala normom bolonje, 'srušili' su ex cathedra pristup i pokazali da spoznaja i znanje nisu samo s onu stranu govornice. U improvizovanoj prostoriji, ispod hola Fakulteta, uz simboličnu pomoć jedne web dizajn kuće, asocijacije studenata FPN-a SPONA i Veća Mladih Opštine Stari grad uspeli su da se organizuju i budu primer i okidač pozitivne prakse koja će tek steći svoj ugled. Dan proveden u krugu ovih mladih, pametnih i drugačijih ljudi za mene je bio od neprocenjive važnosti. Za njih je studiranje glagol: učenje, čitanje, akademsko izražavanje i pisanje, argumentovano kazivanje svojih stavova. Za njih je studij proces kojim nastoje da postanu bolji ljudi. I svesni su da samo svojim znanjem mogu steći i svoje mesto pod suncem. To je onaj časni put na koji nas academia svojim etimološkim značenjem poziva. Razgovarali smo o svemu. Bili smo academia u malom. O tome kako kvalitet biva sve više gušen kvantitetom i brojnošću studenata, o njihovoj letargiji i apatiji, o paušalnom primanju informacija i (sa)znanja – tek tako – bez kritičkog odnosa i rezona, ali i o trudu i upinjanju pojedinaca da se iskažu kroz svoje elaboracije u esejima/seminarskim radovima, i kako baš u svemu tome često nailaze i na nerazumevanje predmetnih profesora .. I nažalost, o želji da po završetku studija napuste ovu zemlju. Ali smo tu želju prenebregnuli i čini mi se savladali. Postavili smo zajedničke ciljeve i odlučili da se izdignemo iz mase 'nemislećih' glava. Ukrstili smo svoja razmišljanja i pronašli nove odgovore. Odlučili smo biti hrabri. Usudili smo se – rekao bi Kant – imati hrabrosti služiti se vlastitim razumom. To je prvi, simbolični, mali korak. Ali je napravljen. Ovaj moj utisak, zamišljen u formi izveštaja, ali krajnje personalizovan, i ne želim ga lišiti toga, je oda, je pohvala njihovoj hrabrosti! Oni su primer dobre akademske prakse. Ne, oni su slobodno mogu kazati, primer academie. Primer dobrog. Opšteg dobrog. Primer savršenog rezonovanja svih nedostataka bolonjskog sistema studija, detektovanja fundamentalnih propusta koji itekako, na duže staze, mogu biti pogubni i ono što posebno ističem jeste kritički odnos koji imaju prema svemu tome. Zato i jesu tu. Ne zato što nemaju da budu negde drugo, već što su tu radi sebe, bavljenja sobom, studentskom populacijom. Zato što su svesni svoje subjektivnosti i potrebe da ih se zove i smatra Subjektom. Ne brojem. Ne objektom. Ovo pismo je izraz moje bezrezervne podrške takvima. I znam da onih devet sjajnih mladih ljudi znaju da im ovo dugujem. Dakle, osim spremnosti da usvoje onaj minimum normi koji se od njih traži, poželjan model ponašanja, vrednosne stavove, znanja, oni su ličnosti u pravom smislu te reči – jer su duboko emocionalno i voljno motivisani na stvaranje novih vrednosti. A tek se na ovaj način ličnost u punoj meri stvaralački uključuje i u kolektivni život zajednice, izbegava zamke 'obezličene individue', postavši autentična i delotvorna.
Hvala vam što bolje i jasnije vidite propuste i nedostatke od onih kojima je to u opisu posla. Hvala vam što ste kritični. Što ste hrabri i spremni na iskorak. Hvala vam što ste me nadahnuli i obogatili za iskustvo više. Što u sveopštoj komercijalizaciji naše stvarnosti, vraćate dignitet obrazovanju, koje, sve izglednije, postaje vrsta robe.
Hvala i svim profesorima i saradnicima koji su stali da vas podrže, onima koji u vremenu 'postmoderne perverzije' svega i svačega čuvaj moral – vrlinu: osnov profesure kao profesije.
I naravno uvek budite zahvalni i onima koji nisu i nikada neće biti uz ili deo vas. Vreme će vam pokazati zašto.
 Uz topli i prijateljski pozdrav i podršku u akademskom pisanju i radu – sapere aude!