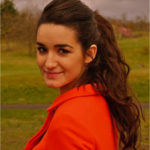 Policy Researcher
at
Politheor: European Policy Network
Melina is currently completing her MA in International Studies and Diplomacy at SOAS University in London. She holds a master's degree in History and International Affairs from Paris Sorbonne University.In parallel to her studies, she gained experience in several Italian and French magazines, as well as collaborating with a think tank working in close contact with the French Parliament.Her broad research interests range from international affairs to energy related issues, geopolitics and natural resources.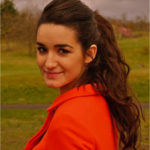 Latest posts by Melina Monjour (see all)
Politheor's Special Report RIO 2016: Perspectives beyond the mega event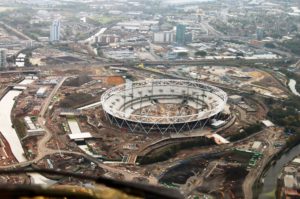 Sport is the biggest social phenomenon in the EU, as approximately 60% of European citizens participate in sporting activities on a regular basis. It plays a key role in the fields of integration, education and health. In the recent years, the sports European movement has taken a pro-active attitude. In this sense, the White Paper adopted in 2007 by the European Commission acknowledges that sport can contribute to the Lisbon objectives of growth and job creation. Nonetheless, a more structured legal basis, addressing both its needs and weaknesses, for example regarding racism and doping, is required for the future.
The European Union seeks to promote development through sport in other parts of the world, by creating synergies with sport organisations, the UN and local authorities. The memorandum of understanding signed between the Commission and FIFA in 2006 to make football a force for development in African, Caribbean and Pacific countries is an example in this respect. Thus, the existing ties between olympism and the European Union values, that resulted in the creation of the European Olympic Committee, offer a great opportunity for EU policymakers to reinforce the role of sport as a fundamental tool for urban and regional development and regeneration.
More generally, the EU has the capacity to contribute to sport policy debates thanks to its long-standing experience. In the recent years the EU member states hosted the Olympic Games in 1992 in Barcelona, in 2004 in Athens and in 2012 in London. Countries that do not have a strong regulatory framework in the field of sport can significantly benefit from the experience of EU member states. Moreover, they have a set of best practices at their disposal that have helped managing in a successful way these mega-events. The EU has already included security related issues during major international sport events in its policy dialogue and cooperation with partner countries. In the context of the Olympics, it can help to stimulate the upgrading of infrastructures and foster new partnerships.
The second Nutrition for Growth Summit organised by Generation Nutrition will be hosted in Rio the day before the opening ceremony, on 4th August 2016. It will gather a wide range of civil society organisations working on under-nutrition at a global level. This is an example of how linking politics and sport could be an effective force. The idea of organising a meeting of World leaders for the Olympic opening ceremony, in order to tackle this urgent issue, has already proved successful during the "hunger summit" in London in 2012, during the last Olympics games. As the eyes of the world are watching, sport events become a powerful communication platform that can be used to expose development issues. In this sense, the European Union has taken a strong leadership in the area of food and nutrition security over recent years, and during the previous summit on malnutrition in London, by committing to reduce stunting by at least 7 million by 2025.
It is a clever strategy to link the Olympics with the under nutrition issue, as it allows a constant evaluation, as well as creating a space for repeated interaction, following the pace of this sport competition every four years. Public attention and media coverage force to build commitments, as well as developing an increasing sense of accountability. Moreover, these kinds of events tend to gather a varied number of actors and help matching the intentions with good practice, especially regarding the necessary financial support.
In conclusion, there is a clear role for the EU on several levels in the area of sport for development and prosperity. EU member states can help implementing better practices in sport thanks to their experience and use the Olympics as a platform for improving broader political and economic issues.