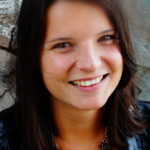 Policy Researcher
at
Politheor: European Policy Network
Mira Alexander is currently enrolled in a two year Erasmus Mundus Master in Public Policy, which she will complete at Central European University (Budapest) and the Institut Barcelona d'Estudis Internacionals (Barcelona). Prior to her studies in public policy, she obtained a BA in European Studies from Maastricht University and has gained professional experiences from internships at the Institut für Europäische Politik (Berlin), Europe Direct Info-Point Hamburg, and the Chancellery of the Senate of the City of Hamburg. Mira's research interests include EU Governance, EU Common Foreign and Security Policy, Security Studies, State Building, and Conflict Resolution.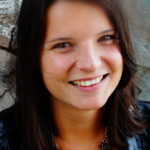 Latest posts by Mira Alexander (see all)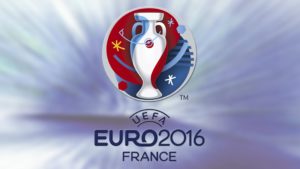 The rules can grant extra authority to security forces, allowing for tightened border controls, home searches without warrant, and placing individuals under house arrest. It additionally keeps the level of security high, with over 100.000 heavily armed soldiers and gendarmes on French streets and public spaces.
Declaring a state of emergency is every nation's right and is understandable in situations of extreme threat. However, in the case of France one starts to wonder, when this extreme situation is going to end. Unless the French government can prove that concrete plans to attack France exist, it is no more under direct attack than other European country. Hence, the direct threat justification cannot be used as an argument for the renewed extension anymore.
The state of emergency has been declared following the terrorist attacks in Paris on November 13, 2015. When declared it remains effective for twelve days. In order to keep it active any longer, the approval of the parliament is needed. The measures granted to security forces by this act are based on the State of Emergency Act of 3 April 1955 law which concedes the president with the power to declare the 'état d'urgance'. This allows administrative searches and seizures during any time of the day and outside of jurisdiction. Originally the law also provided for censorship of the press and media. This part however has been revoked in the latest declaration in 2015.
According to the Independent, the law allows the "police [and local authorities] to place anyone deemed to be a security risk under house arrest, dissolve groups thought to be a threat to public order, carry out searches without warrants and copy data, and block any websites that 'encourage' terrorism". However, the newest extension focused on the prohibition of gatherings and protests as well as the limitation of movement while the provision for raids has been removed as it is not seen as the most effective tool at this stage.
Human Rights Watch as well as Amnesty International have warned that the continuous extension of the state of emergency leaves room for abuses and stress the need for more judicial oversight and appropriate appeal mechanisms for citizens that suffer damages due to wrongful accusations. Their reports outline cases in which children have been traumatized by nightly raids, doors and furniture have been broken by police officers, and businesses have been ruined due to loss of reputation or the inability to work due to house arrests. Most of these cases have not resulted in any arrests due to incorrect information as well as miscommunications on part of the security forces. A number of cases were taken to courts. However, so far all of them have been dismissed because security forces acted legally under the state of emergency.
The current security challenges faced by France and the entire EU are aggravated by the need to restructure the traditional separation of power between the military and the police. Traditionally, the police was responsible for internal law enforcement, while the military was concerned with securing the country against external threats. Terrorism is causing this line between internal and external threats to blur and governments are responding with increased involvement of the military in domestic affairs. This can not be the answer. On the domestic level, all governments have to devote resources to effectively integrate marginalized communities, reduce poverty, and fight discrimination in order to prevent radicalization. In addition, all EU governments have to increase cooperation between their national secret services and law enforcement agencies. Increased cooperation is the key to address concrete security threats as well as more structural problems governments are facing at the moment.
Permanently placing the entire country under the jurisdiction of a state of emergency and using more military capacities to deal with internal law enforcement infringes essential civil rights and liberties that define Europe as what it is. Therefore, the answer to the decay of this separation of power is not to let the military take over entirely but for all EU countries to act united to properly address the security challenges they are facing at the moment without infringing civil rights and allowing everyone to enjoy the sports events of this summer.