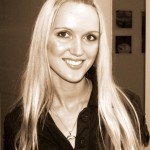 In 2012 and 2014 Karina Oborune was employed as a research assistantat University of Oxford and in 2013 and 2014-2015 as a researcher at University of Latvia and at University of Lucerne. In May 2014 she was employed at EU-Vox project and in 2012-2013worked at the headquarters of ESN as a researcher at ESNSurvey team. She has received her BA degree from the University of Latvia and participated in the Erasmus exchange at Sciences Po in France, she has received her Masters in Political Science, Economics and Law from the University of Basel in Switzerland and at CEU in Budapest, Hungary. Ms. Oborune is currently a PhD Candidate in Political Science at University of Latvia, and member of EPSA, IAPSS, EUSA, UACES and BAICE.She has presented at 22 international conferences including University of Cambridge, EP Model in Strasbourg, UN Model in New York and is author of more than 11 academic publications.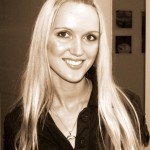 Latest posts by Karina Oborune (see all)
The refugee crisis has shown the necessity to transform the EU's asylum policy including a mandatory relocation of refugees across Europe in order to assist the EU border countries. In this way all EU Member States will be obliged to accept their responsibility for the refugees arriving at EU borders. Actions are needed to ensure a humane, fair and efficient policy for the future. Is the proposed new European Common Asylum System such a policy?
Author: Karina Oborune
---
Currently, Member States responsible for examining asylum applications are countries of first point of irregular entry. This policy has led to a disproportionate responsibility on certain Member States and encouraged uncontrolled and irregular migratory flows. Migrants also often refused to make asylum applications or comply with identification obligations in the Member State of first arrival, and then moved on to the Member State where they wish to settle and apply for asylum.
Furthermore, there has been a lack of adequate convergence regarding the decision to grant either refugee status (to be accorded to persons fleeing persecution) or subsidiary protection status (to be accorded to persons fleeing the risk of serious harm, including armed conflict) for applicants from a given country of origin.
The EU has one of the most protective and generous asylum systems in the world, and the granting of international protection status in EU Member States has in practice almost invariably led to permanent settlement in the EU, while its original and primary purpose was to grant protection only for so long as the risk of persecution or serious harm persists. Once the circumstances in the country of origin or the situation of an applicant change, protection is no longer needed.
The European Commission President Jean-Claude Juncker has stressed that the EU must allow people in need of international protection to arrive in the EU in an orderly, managed, safe and dignified manner. A new entry-exit system will register the name, type of travel document and biometrics and will create "smarter borders" and replace the current system of manual stamping of passports. The new system will cost approximately €480 million. Implementation of pre-clearance self-service kiosks and e-gates will reduce border crossing time for third country nationals by drastically decreasing time of standing in line and waiting and workload for border guards.
Besides, biometric technologies will reduce the risk of mistaken identities, discrimination and racial profiling. It can also contribute to addressing protection risks for children such as children going missing or falling victims of trafficking and the risk of people being wrongfully apprehended and arrested. This will also help Europol to complement their existing criminal intelligence sources with the dates and locations of entry and exit from the Schengen area and will constitute for law enforcement authorities an additional instrument to prevent and combat terrorism and serious crime, by tracking travel patterns and combatting document and identity fraud.
Additionally, the new system will be supplemented with a corrective fairness mechanism, based on a distribution key, allowing for adjustments in allocation in certain circumstances based on the refugee population in Member States and unemployment levels. Similarly, developed countries outside the EU have recently moved towards a system of pre-selection with a "pool of pre-screened candidates", followed by actual admission procedures. Such a system is both demand-driven (i.e. requiring the need for a job offer or a contract as a pre-requisite) and focuses on human capital elements (i.e. the skills and qualifications of the person, the experience etc.). Relocation could take place as soon as a predefined threshold in the number of asylum applicants is reached in a given Member State and the Commission reserving the right to take action where Member States are not complying with their obligations. Unfortunately, so far relocation efforts were made by only a few Member States.
Nevertheless, the proposed new system has several concerns and violations of human rights and freedom of movement. According to the new system the responsible, so called first entry Member State will remain the only one responsible to examine a given applicant's claim, thereby deterring secondary movements. Refugees will be only entitled to rights and benefits in the Member State that has granted them protection and in which they have an obligation to remain. Other Member States will have an obligation to send asylum seekers who have absconded back to the responsible Member State. Besides, the fact that a person had irregularly left the responsible Member State could be taken into account in the appraisal of the asylum claim or a ground for initiating a status review.
Therefore, refugees will be obliged to remain in the responsible Member State which is against freedom of movement as a fundamental human right, because the 5-year period after which beneficiaries of international protection would be eligible for the Long Term Resident status will be restarted each time the person leaves without authorisation the territory of the Member States that has granted protection. Besides, certain criteria also should be taken into account such as family links. Thus, the proposed new system still has serious concerns that have to be addressed.